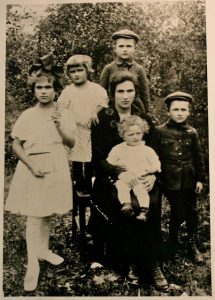 In mid-1920, my grandfather, Rubin Mendel Bronfeld, abruptly left the small town in southern Poland his family had called home for generations, Zawichost, to escape peaking violent upheaval sparked by anti-Semitic riots and the invasion of Poland that year by Bolshevik Russia.
He left behind his pregnant wife and four young children. Reaching New York City, he settled into the Yiddish enclave of the lower East Side, found work in sweat shops, applied to become a citizen, and saved money to help bring over the rest.
Six years later, my grandmother took the children and led them across Europe to follow. It was a time of desperation, smuggling, fraud, and bigotry. By surviving and re-rooting the family in the USA, they saved us from the Holocaust and helped build modern America. In Zawichost (זאַוויטשאָסט): A Story of Our Immigrant Family, a book I am developing, I plan to re-trace the steps of my grandparents from Eastern Europe to New York City, using their simple story to rediscover our American immigrant roots.  The story was a key inspiration behind my most recent book Trotsky in New York, 1917.
At the same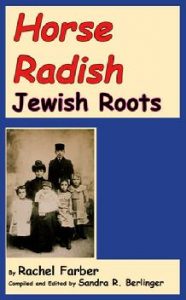 time,  our own Viral History Press was recently proud to publish Horse Radish: Jewish Roots, my Aunt Rachel Farber's poignant, funny, brutally frank memoir of the Ackerman side of the family and its immigrant experience, from their own tiny Poland/Russia village of Madle-Borzyce to busy early-Twentieth Century America, to marriage, heartache, and finding peace amid chaos.  It's a story that speaks for a generation that made this amazing journey, an American classic on a human scale.  As I said on the cover blurb: "I laughed so hard I forgot to cry.  This story is about living hard times and finding humor in dire places — the things that keep us sane."
---
This family research has been fascinating and unpredictable, and I'll keep you up date as this moves forward. Here are a few posts I've shared about it so far. I hope you enjoy them–
---